About Brampton
Brampton, Ontario is a Canadian municipality in the Greater Toronto Area. The Peel Art Gallery, Museum and Archives are housed in both 19th-century and modern buildings. The Rose Theatre is a major performing arts venue in downtown. Garden Square hosts live events and big-screen movies. Gage Park is a green space with its flower gardens. Historic Bovaird, a Victorian home, is located to the north.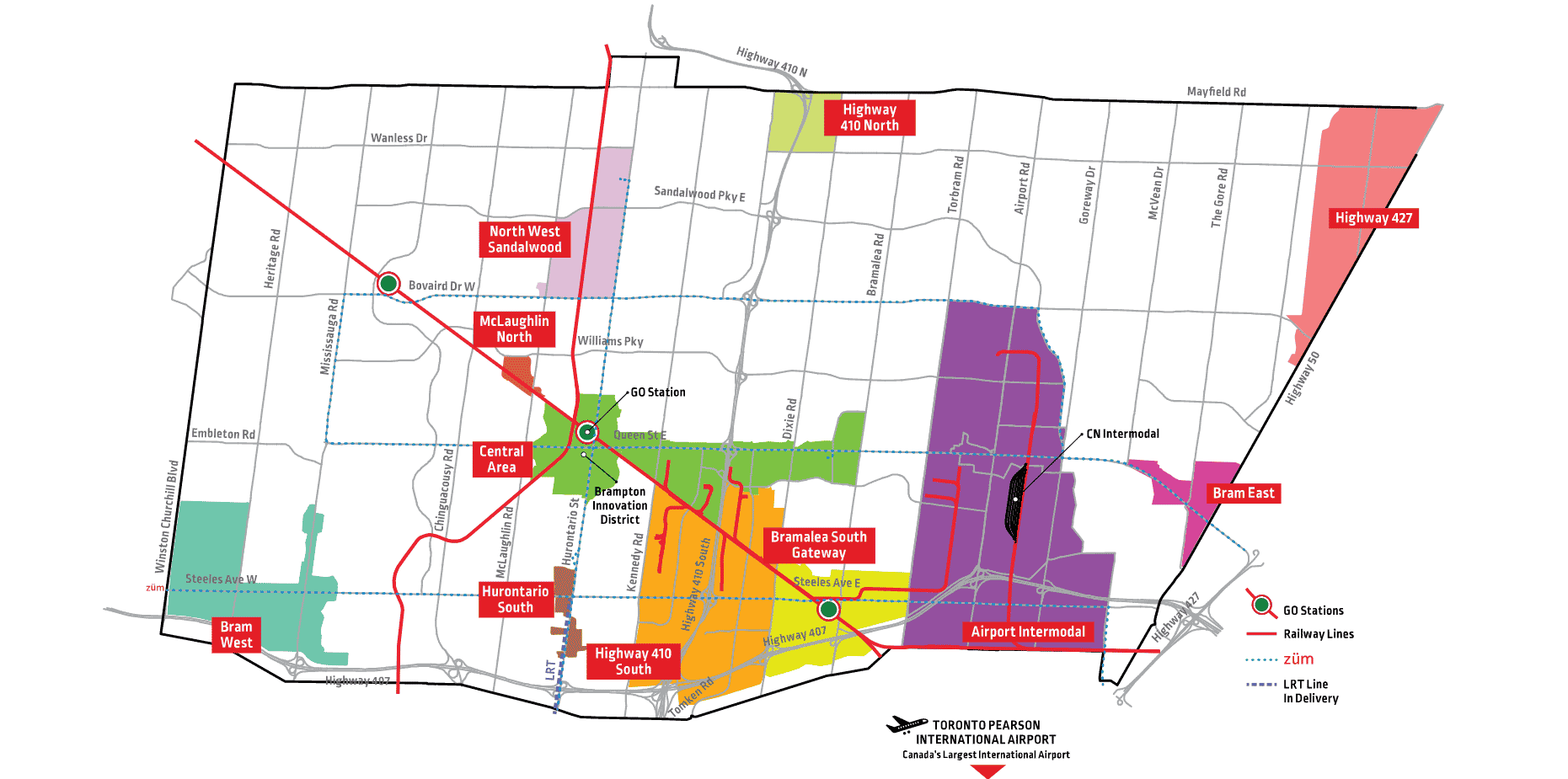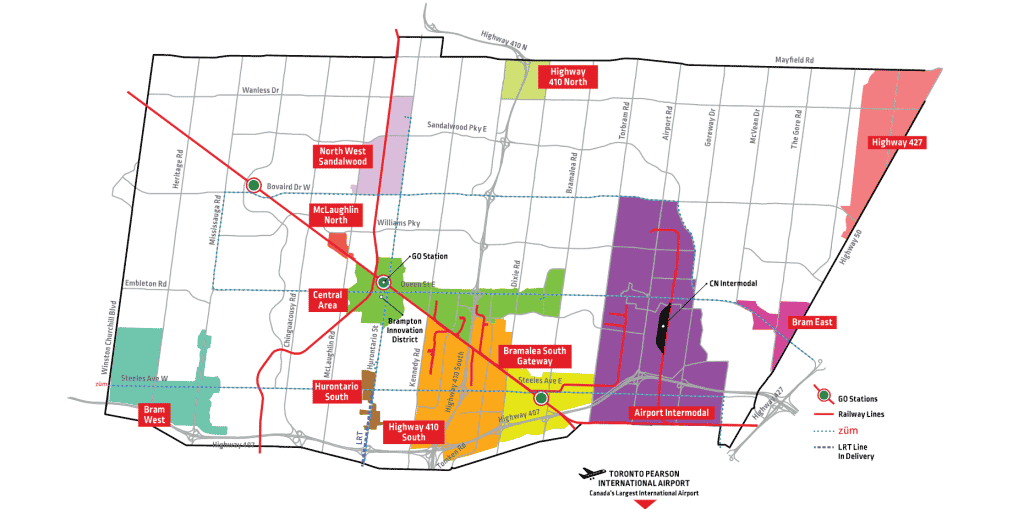 Brampton is now at an important turning point in its history. Brampton is expected to grow beyond its current boundaries in the next three decades. As the first-generation greenfield development ends, Brampton's growth will shift to second-generation intensification and infill. Brampton, which has a population 680,000, will become a large urban center with over 1 million residents. Rapid growth will present many challenges but also great opportunities.
Brampton is lucky to have a central location in the Greater Toronto Area. It is adjacent to Pearson International Airport, Canada's gateway to world. There are also many transportation options available, such as the CN rail line and GO Train service, which connects Union Station in Toronto with Kitchener/Waterloo, the technology hub. Brampton's 400-series highways are a great way to attract investment and create strong jobs. Brampton's stunning natural and planned green spaces provide connections to other municipalities as well as to Lake Ontario via first-class trails.
Brampton's first generation was mainly low-density. But, things are changing. Brampton is expanding both literally and metaphorically. A new wave of urban infill and intensification will create opportunities to create compact, complete neighbourhoods within 15 minutes. Residents can easily access most of their daily necessities from a short walk or bike ride.
Thinking of investing in real estate properties and opportunities in Brampton ON? Checking out all recently sold houses within the area can give you a better understanding of the city's housing market and can go a long way in ensuring you get an awesome deal on your next home purchase. Whether you are planning on buying a property in foreclosure, auction, off-market, or bank owned purchase, knowing the market's home values will ensure you get your ideal property and at a fair cost.
Brampton is a vibrant, youthful, and diverse city in the Greater Toronto Area. The city is the 9th largest city in Canada and is home to about 663,922 people and 293,075 jobs. Popular neighbourhoods within the municipality include Downtown Brampton, Mount Pleasant, Heart Lake, Bramalea, and Vales of Castlemore.
In the past month (July 2022), 406 homes were sold in Brampton and currently, new real estate listings show about 1,291 active listings (as at July ending). Most of the homes sold and put up for sale range from condos, townhouses, to multi-family units. Although the average estimated value of a house in Brampton as of August 2022 is $1,027,535, various home types sell at different median prices.
According to recent market reports, the cooling of the housing market led the average home cost in Brampton to plunge 25% in the last six months. However, the prices of detached home units remain the sale while there are slight fluctuations in other home types.
Average price of semi-detached homes $1.4M
Average price of freehold townhouse $999k
Average price of condo townhouse $670K
Average price of condo apartment $562k
Are you a seasoned investor or is this your first time buying a house in Brampton, Team Arora can help you find your desired property and at the best price. Our vast database and connections give you access to the latest information on the real estate market in Brampton on properties such as detached houses for sale, semi-detached houses for sale, bungalows for sale, detached homes for sale, 4-bedroom house for sale and various other new listings.
Our team consists of top-rated real estate agents with extensive local knowledge of the home buying and selling trends in Brampton. They are also ready to answer any question you may have about properties, neighbourhoods, and other real estate concerns.