Brampton is home to over 680,000. Its population is expected to increase exponentially in the coming 25 years. It has been designated an urban growth area by the Province of Ontario. The population is expected to increase to 725,000 by 2031. It is predicted that over the next three decades, Brampton will expand to its borders.
The City of Brampton, located within the Greater Toronto Area, benefits from a strategic location next to Pearson International Airport (Canada's gateway to the world), as well as unparalleled transit infrastructure. This includes: access via GO Train service, Canada's national rail operator; CN Rail which allows for easy connection from Union Station in Toronto; and existing 400-series highways that have made it possible for industries to thrive. In addition to this, spectacular natural and designed green spaces give residents of Brampton opportunities for engagement with surrounding communities and even Lake Ontario through first class trails.
It is Canada's fastest-growing municipality. It is the 2nd largest city in terms of growth. It is also the third-most populous borough of the Greater Golden Horseshoe Region. This ranks it behind Mississauga and Toronto. The average household income in the area is $89,010. Because of its proximity to Lester B. Pearson International Airport and the high value of real estate, taxes, and living in the surrounding Toronto area, the area has seen an enormous inflow of South Asian immigrants. It is known for its high proportion of young children and car owners. The diverse community is known for its many Punjabi, Hindi and Gujarati speakers.
Brampton is a global economic competitor. More than 8,000 businesses. Manufacturing, wholesale and trades work are the city's main enterprises.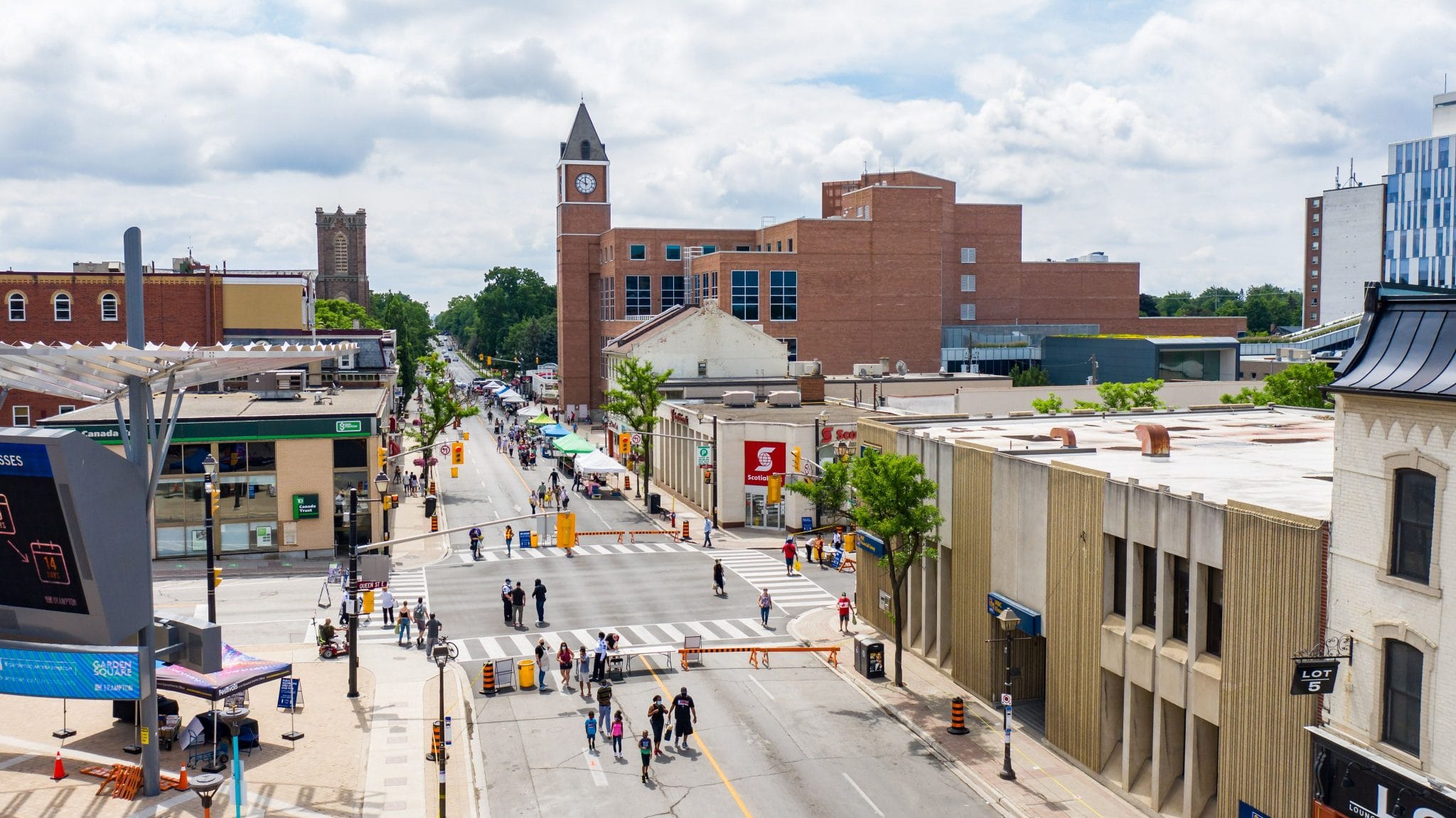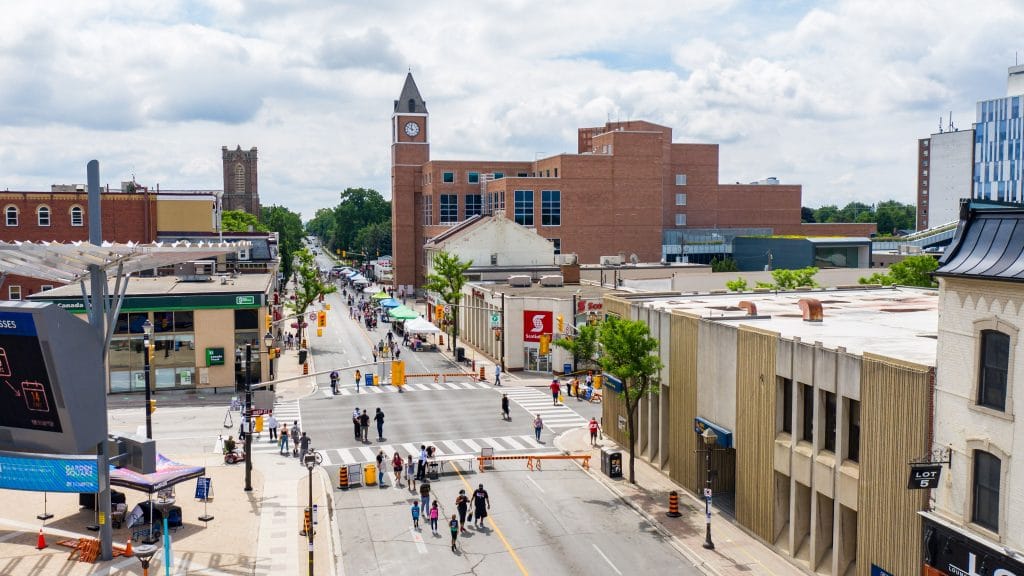 City of Brampton
Brampton, a suburb city in the Greater Toronto Area in Peel Region, is Canada's " Flower City", a neighborhood that portrays an impending juxtaposition between the old and the new.
It has become one of Toronto's most popular commuter suburbs. This uber-leafy suburb/urban metropolis center extends to the outskirts of Chinguacousy Road in west and Queen Street East, in the south. Highways 410 and 107 run along its eastern and northern borders. Brampton covers an area of approximately 266 km2 and is surrounded by major highways.
Despite some hills in certain areas, the land is flat. Brampton has a unique atmosphere that is different from what you would find in a large metropolitan area. It is a small, relaxed town with a large city feel. It is surrounded by many trees and foliage. rich in historic landmarks and heritage properties that reflect its Victorian roots.
Downtown is easily accessible by adjacent residential neighborhoods. It has an integrated network of pedestrian- and bike-friendly spaces that connects the Downtown Courtyards and Gage Park to the Mississauga Creek Trail, Centennial Park. Sidewalks are welcoming and relaxed. They allow you to walk and enjoy the many green spaces and paths that connect with it. This creates a unique environment full of activity and spontaneity.
Brampton Statistics
Brampton has been, and will continue to be, one of the fastest-growing cities in Canada. The population is projected to grow from 680 thousand people to 1 million by 2051.

The average age in Brampton is just below 37 – making it the youngest major city in Canada and well below the provincial average of almost 40.

Currently, about 60% of residents in Brampton commute outside the city for work. This primarily happens via car; however, with the City's plan to prioritize walking and biking over driving – this percentage will change. It is expected that as more jobs are created within Brampton itself, people won't need to go far from home for work anymore.

Brampton is an incredibly diverse city. More than half of the population was born elsewhere and it has one of the country's highest populations of South Asian immigrants. Diversity here means many things—people from every age, preference, economic level, and ability are welcome in Brampton.
Brampton Transport
Brampton's Transit Network consists of Rapid Transit, Regional Transit and Local Transit Routes. The City is planning the expansion of Rapid Transit and Regional Rail. 
Regional Rail connects Bramptonians with the wider region, including Downtown Toronto at three GO Stations – Bramalea GO and Brampton GO. Future GO Stations in Heritage Heights will offer enhanced rail connectivity. Regional Rail will offer all-day, two-way train service along the Kitchener GO Rail route. 
Rapid Transit is a rapid, reliable system that provides city-wide mobility. It does this by investing in dedicated or segregated right of ways and transit priority measures. These routes are the heart of public transit in the city. Rapid transit is the Hurontario LRT, Queen Street BRT (higher-order transit) and Zum Bus Rapid Transit network. This network provides frequent transit.
Local Transit Routes provide connections between Neighborhoods and key destinations throughout the city, including Regional Rail stations as well as Rapid Transit stations. Paratransit, which caters to the transportation needs of persons with disabilities, is available in conjunction with Local Transit Routes.
What are the most sought-after neighborhoods to invest in Brampton?
Brampton is a young municipality, but it's the fastest-growing in the GTA. In 2017, the area saw record-breaking sales. We have put together two highly sought-after neighborhoods for you to consider if you're thinking of moving to Brampton in 2017.
Heart Lake is found in North Brampton East of Hurontario, North of Bovaird. This area is still in development and has many parks, including Loafers Park, Conservation Park, and The Heart Lake Conservation Area. Many families enjoy the many activities available here, including swimming and fishing. These houses are situated in quiet streets close to schools, shops, restaurants, and parks. These houses are ideal for growing families.
Fletcher's Meadow is Brampton's newest neighbor. It offers a variety of affordable properties from spacious 2-story detached homes to recently developed condo townhomes. It is located between major commuter routes such as McLaughlin Road, Creditview Road, and Bovaird Drive. This community is home to some of Brampton's best secondary schools, such as Fletcher's Meadow Public School Secondary School and St. Edmund Capion Catholic Secondary School. You will find many shopping options, restaurants, and parks close by. This is a family-friendly area that appeals to young families as well as first-time buyers.