We at Team Arora Realty read with interest this report on detached home sales from RE/MAX. As a leading real estate agency in Canada, we like to stay on top of market trends across the country.
I. Second Quarter Rebound Cut Short By Rate Hikes
The RE/MAX report found that housing markets in major Canadian cities like Toronto and Vancouver saw an initial rebound in buyer activity in the second quarter of 2022 after declines in the first part of the year.
Buyer demand surged, with sales of detached homes more than doubling from Q1 to Q2 in many neighborhoods. This indicates resilient demand is still present among buyers.
However, the increased activity was not enough to fully make up for the declines in the first quarter. On an annual basis, average detached home prices still dropped in 93% of Toronto and Vancouver neighborhoods.
The report cites low inventory as a major factor that constrained sales activity and prevented more meaningful price recovery. The supply of homes for sale remains extremely tight.
Tip for buyers: The surge in Q2 buyer activity shows there are still motivated buyers out there ready to move quickly when the right property comes up for sale. Be prepared to act decisively when you find a home you want.
Tip for sellers: There is strong demand from qualified buyers looking to purchase as soon as possible. Price competitively and prepare your home to take advantage of this demand.
The temporary rebound highlights the fundamental resilience of buyer demand in the market. But ongoing supply shortages prevented sales from fully bouncing back. Low inventory remains a hurdle for overall market activity.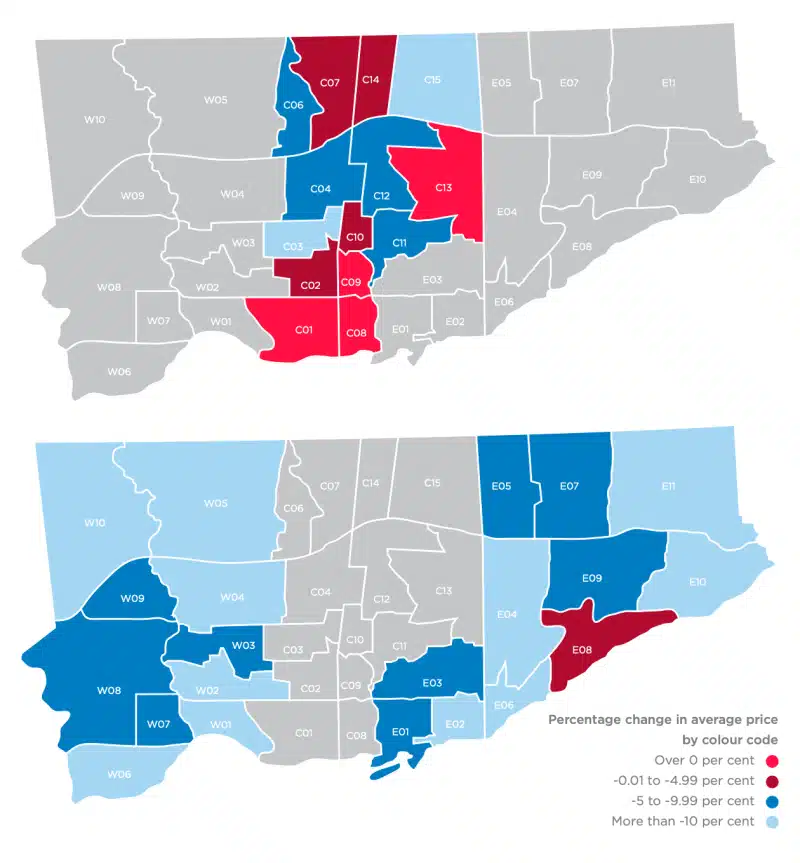 II. Value-Driven Buyers Targeting Detached Housing
The report found affordability has become a major factor influencing buyer behavior, leading more move-up buyers to target the detached housing market.
With prices down from last year, move-up buyers saw an opportunity to upgrade to a detached home. Detached housing market share increased in Toronto and Vancouver.
Suburban regions like York Region with significantly lower prices than Toronto saw strong demand. Detached homes there are cheaper without Toronto's municipal land transfer tax.
Buyers focused on finding the best value have been willing to look farther from city centers to find more affordable detached homes.
Tip for buyers: Take time to explore suburban regions just outside major city centers to find relatively affordable detached housing options.
Tip for sellers: Highlight value if selling a suburban detached home. Note proximity to city amenities but emphasize lower prices and taxes.
Affordability has become the top priority for many buyers. This is driving increased demand for reasonably priced detached homes, especially in suburban areas where buyers can find deals compared to the city.
III. Sales Outperform in Select Neighborhoods
While the overall trend was downward, the report highlights some neighborhoods that bucked the price decline:
Tight inventory conditions and sales at the luxury end boosted prices in some areas like parts of Toronto's central core and West Vancouver.
Even in top-performing neighborhoods, buyers still focused on finding good value. Areas perceived as undervalued or offering larger lots and homes saw strong demand.
Affordable lifestyle markets like the Gulf Islands also saw price gains, driven by remote work trends. Limited supply placed upward pressure on pricing.
Tip for buyers: Consider looking just outside the most in-demand central luxury neighborhoods to find relatively better value.
Tip for sellers: In high-demand low-supply areas, be prepared for bidding wars and sales above asking. Price competitively but not too conservatively.
Isolated areas continue to see price gains thanks to tight inventory and luxury demand. But value remains key even in these neighborhoods, guiding buyers just outside core luxury districts.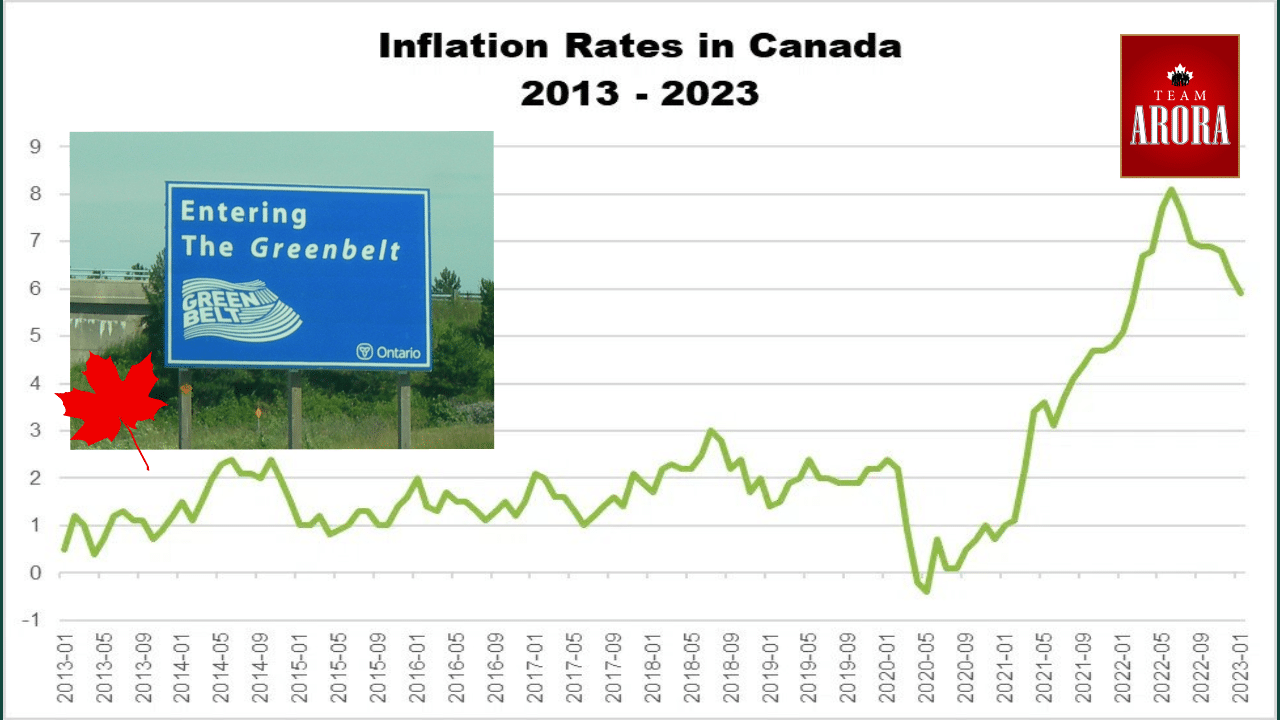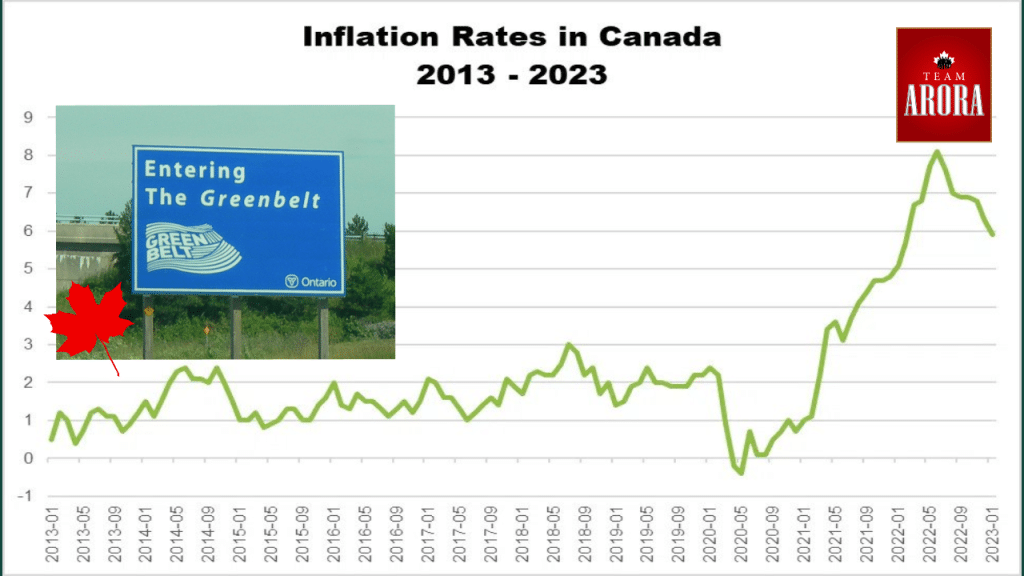 IV. Affordability Remains Key Market Driver
The report emphasizes affordability is still the primary factor driving buyer behavior and demand trends:
Buyers are focused on finding properties and communities that provide good value or help offset costs.
Home features like rental units that provide rental income are popular given their ability to subsidize mortgage payments.
Demand has increased in more affordable regions surrounding major metro areas as buyers get priced out of central cities.
Tip for buyers: Prioritize affordability and look for ways a home can save money through rental income potential or future renovation value.
Tip for sellers: Highlight any features that deliver cost savings or rental income. Also note potential value from renovations or redevelopment.
With affordability top of mind, buyers are laser-focused on finding the best deals and homes that can reduce expenses. Features that enable cost savings or rental income are highly desirable.
V. Outlook Depends on Rates and Inventory
The report concludes the outlook for housing markets depends heavily on two key factors:
Further interest rate hikes could restrain buyer demand for the foreseeable future if implemented as expected. Higher rates reduce purchasing power.
But if rates stabilize and affordability improves, buyer activity could pick up again as markets return to equilibrium.
Low inventory will put a floor under prices in the interim. Short supply prevents more significant declines.
Tip for buyers: Lock in low rates now if buying soon, but don't overextend your budget in case rates rise further.
Tip for sellers: Low inventory will support pricing. But price appropriately for current high rates and buyer budgets.
The path forward relies on interest rates and inventory levels. Higher rates will constrain demand, but current limited supply will prevent large price declines. Stability could bring buyer activity back. But the timing remains uncertain.
(Source)