When you're thinking about making a big move to your home, think of your children.
Moving is difficult for your children. Make sure they are as comfortable as possible in their new home.
It can be so easy to find great schools in Halton Hills.
You can also search for the ideal school for your child.
You will need to ensure that the school you choose is in your area.
These websites will assist you in locating the closest schools to your desired location.
Schools in Halton Hills
Halton Hills is home to some of the most prestigious schools in Southern Ontario.
Many schools are located in residential areas. Some have alumni who have travelled to outer space.
Below are some of the top schools in Halton Hills.
Halton Hills Homebuying Guide
It can be stressful to move and it is a major life milestone.
It is important to ensure that your move and purchase of a home are done in the right place (with great schools) at the right price.
With the right agent, you can do all that in Halton Hills
Homes by Team Arora is an expert in Halton Hills and its surrounding areas and will guide you in the right direction.
Are you still waiting?
Get in touch today to make your dreams come true.
Want To Learn More?
Contact Us to Learn More about Homes and Schools in Halton Hills Today.
Schools in Halton District School Board work diligently to make sure students are getting the best education possible, focusing on math, reading and writing. Each school has a ranking system out of 10 for how well it does this job; Halton Hills main schools rank between 5-6.
1. Limehouse Public School
Address:
11139 22 Side Rd
Limehouse, L0P 1H0
Phone: 905-873-6354
Fax: 905-873-7334
2. Holy Cross Catholic Elementary School
222 Maple Ave
Halton Hills ON, L7G 1X2
Phone: 905-877-4451
3. Ethel Gardiner Public School
14365 Danby Road
Halton Hills ON, L7G 6L8
Phone: 905-877-3849
4. ÉÉC Du Sacré-Coeur-Georgetown
34 Miller promenade
Halton Hills ON, L7G 5P7
Phone: 905-873-0510
Christ The King Catholic Secondary School
161 Guelph Street
Halton Hills ON, L7G 4A1
Stewarttown Middle School
13068 15 Side Rd RR 2
Halton Hills ON, L7G 4S5
Phone Number: 905-873-1637
St. Joseph (Acton) Catholic Elementary School
147 Mill Street
Halton Hills ON, L7J 1G7
Phone Number: 519-853-3730
Pineview Public School
13074 5 Side Rd RR 2, Halton Hills ON, L7G 4S5
Phone Number: 905-877-4363
Joseph Gibbons Public School
41 Moore Park Cres
Halton Hills ON, L7G 2T3
Phone Number: 905-877-4653
George Kennedy Public School
75 Weber Dr
Halton Hills ON, L7G 1C5
Phone Number: 905-877-4381
How to Use Team Arora Search Function
1. Go to: www.teamarora.com search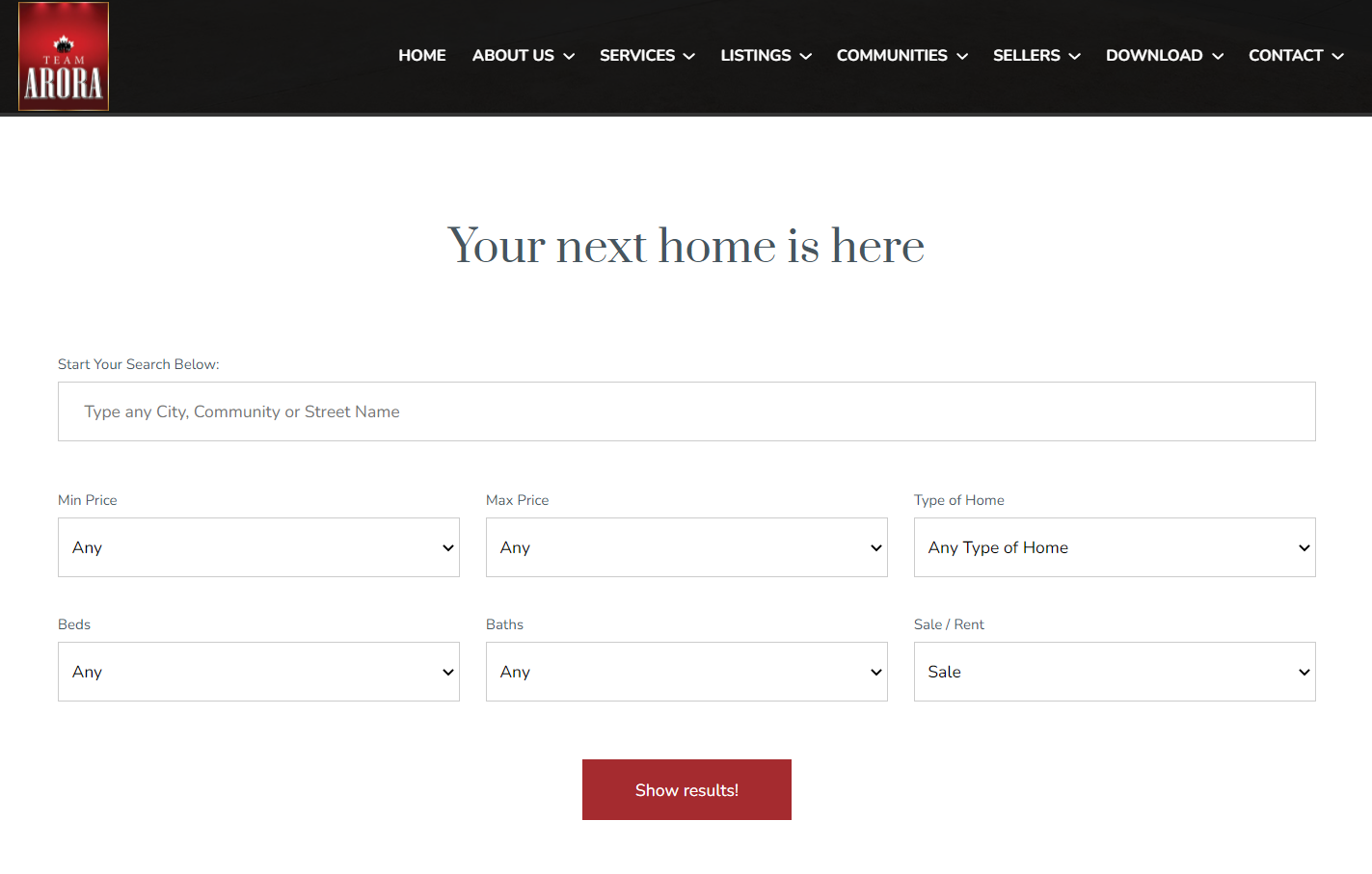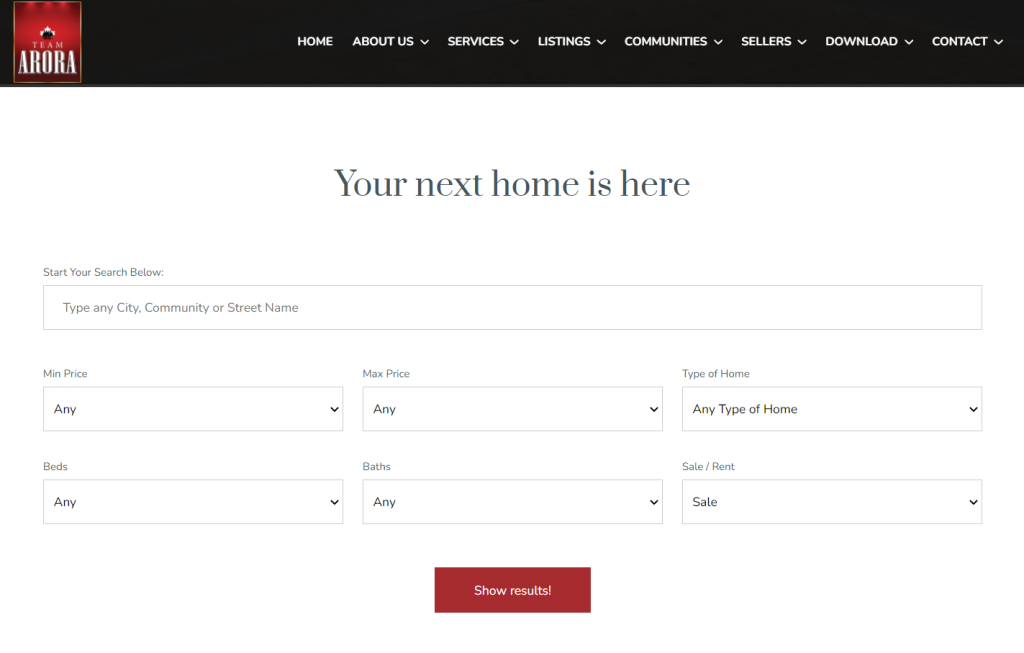 2. In the Search bar, type in the city that you're interested in
3. Click on the set filters