Toronto is celebrated as one of the world's most multicultural cities, with diverse neighborhoods that each have their own unique vibe and appeal. If you're looking to buy a home in Toronto, choosing the right neighborhood for your lifestyle is one of the most important decisions.
The wide variety of housing types, demographics, amenities, and price points across Toronto neighborhoods means homebuyers can find an area that suits their needs and budget. That's where the neighborhood expertise of Team Arora comes in.
As an established real estate company serving the Greater Toronto Area for over 10 years, Team Arora has an in-depth understanding of Toronto's communities. Our agents live and work across Toronto and the surrounding cities, giving them insider knowledge of each area's offerings.
In this article, we spotlight some of Toronto's most popular neighborhoods to help homebuyers discover their perfect fit. Whether you're looking for a family-friendly enclave, bustling urban hub, upscale luxury area or quaint village charm, you're sure to find a Toronto neighborhood to call home.
From the majestic elm trees of Rosedale to the indie shops of Roncesvalles, Toronto neighborhoods have their own distinctive vibe. Our neighborhood guides make it easy to explore the housing stock, demographics, amenities and lifestyle of each area.
As your neighborhood experts, Team Arora will help you navigate Toronto's real estate landscape. Our full-service approach makes the home buying or selling process smooth and stress-free. Contact us today to find your dream home or sell your property in Toronto's thriving real estate market.
1. The Beaches
Nestled along the shore of Lake Ontario, *The Beaches* (also known as "The Beach") is one of Toronto's most scenic neighborhoods. Its namesake beaches provide picturesque views and recreation, attracting swimmers, volleyball players and sunbathers during the summer. Just steps away, Queen Street East serves as the lively commercial heart of the area.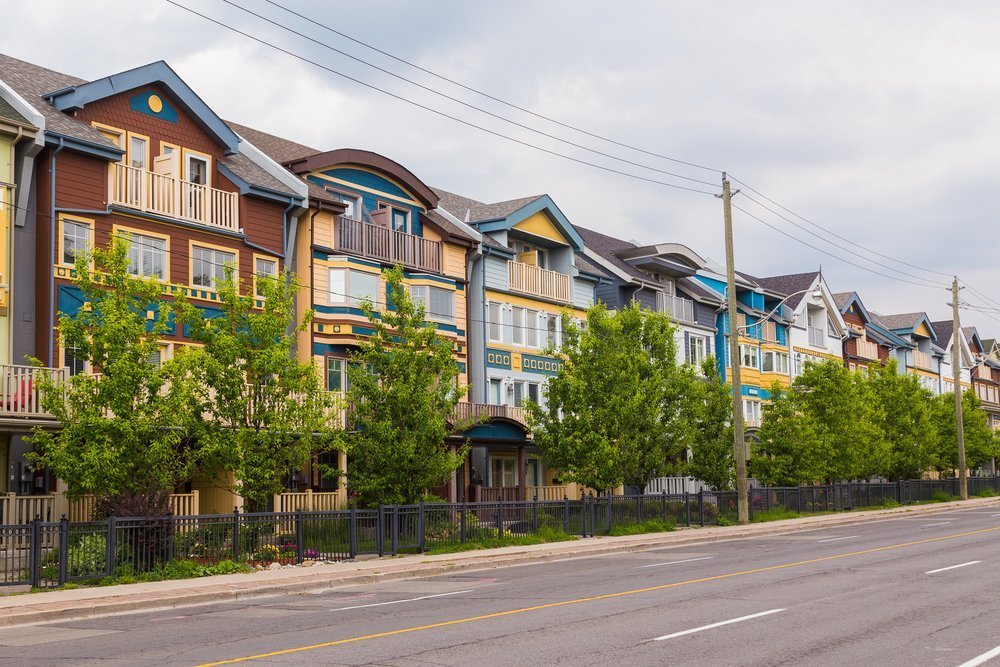 – Tree-lined residential streets overlooking the lake are home to beautiful Victorian, Edwardian and new-style houses and low-rise apartment buildings.
– The housing stock includes a mix of detached homes, semi-detached, duplexes and condominiums.
– Along with proximity to the lake, the neighborhood boasts parks, playgrounds, tennis courts, recreation centers and dog parks.
The Beaches is popular with:
Highly educated residents
People ranging from their 30s to 60s
Around 38% of households have families with kids while 34% are single residents. It has a laidback, family-friendly vibe while still retaining its urban charm.
If you're looking for lakefront living with a walking-friendly village feel, historic homes, and a balanced mix of amenities, the Beaches could be the perfect Toronto neighborhood for you. Let Team Arora guide you in finding your ideal property in this one-of-a-kind waterfront community.
Key Features:
Lakefront neighborhood with 4 beaches
Lively Queen Street East commercial district
Mix of detached, semi-detached homes and low-rise condos
Mature trees and parks
Attracts educated professionals and families
2. Leaside
With its reputation as an upper-middle class enclave, Leaside attracts residents looking for a family-friendly area with a strong sense of community. Mature trees line the streets of this stable neighborhood, providing plenty of green space for recreation.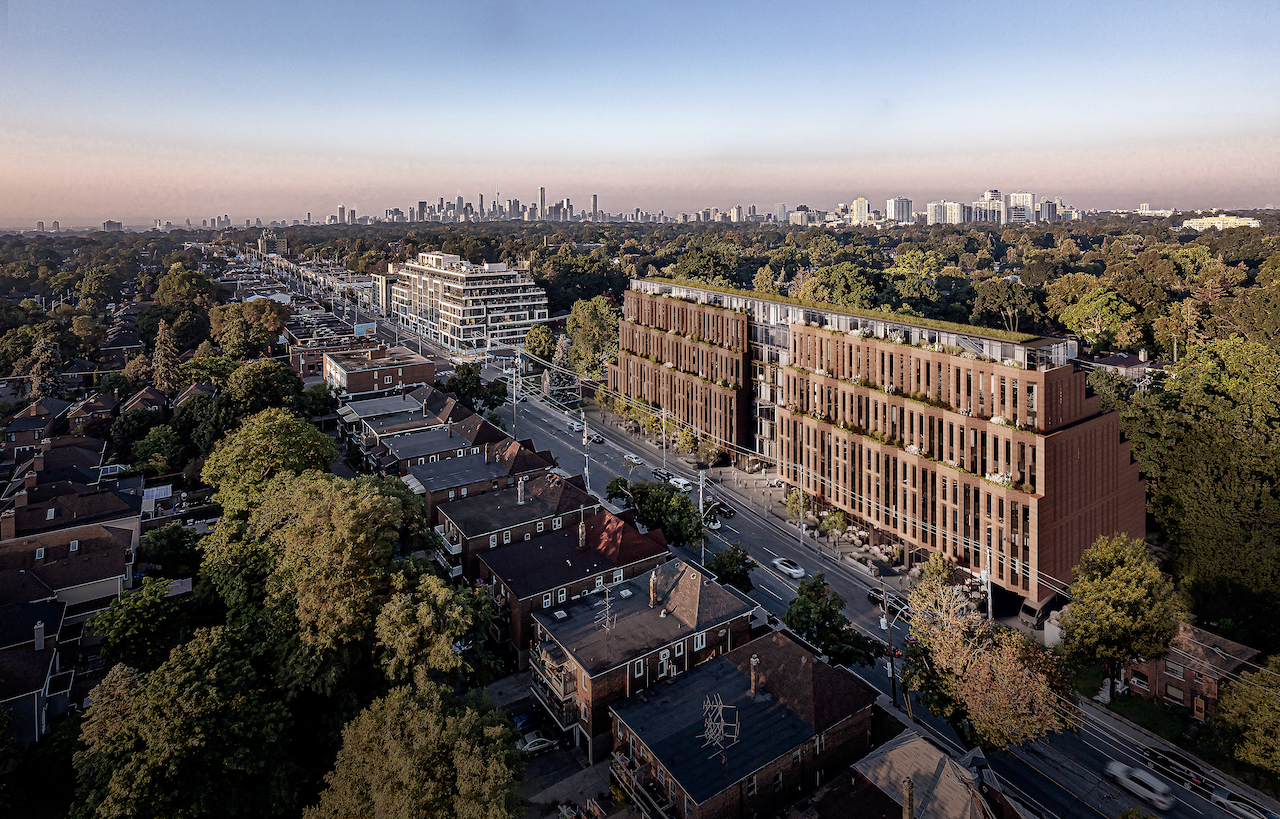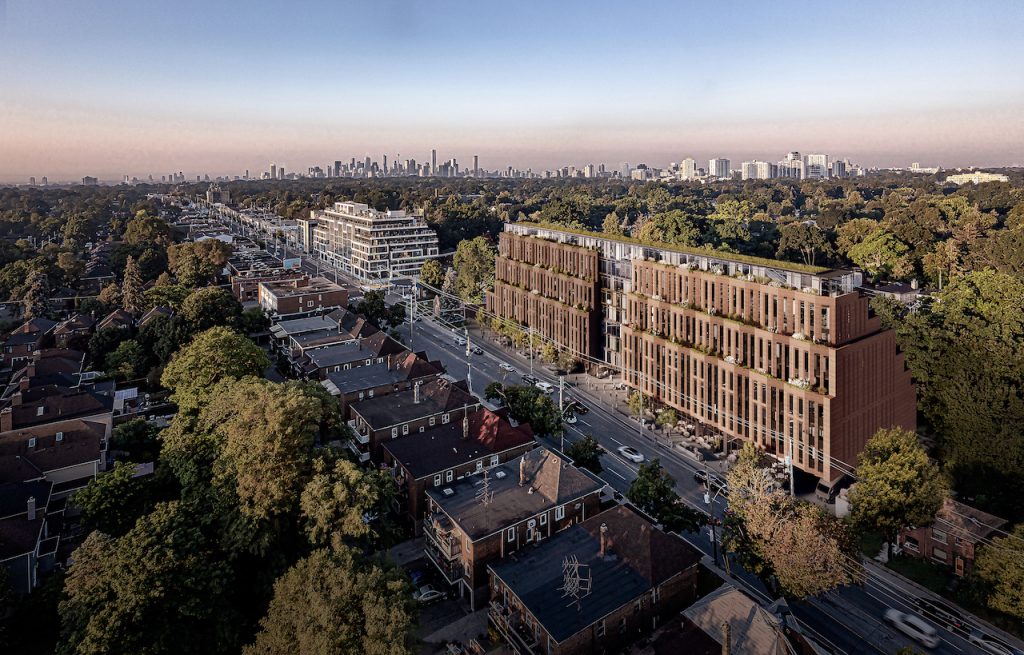 Housing consists primarily of large detached homes, along with some low-rise condominiums.
The area appeals to educated professionals and families drawn to its excellent schools, parks, and amenities.
Leaside has a quiet, residential feel while still being conveniently located near shopping at Bayview Village and access to downtown. It contains a mix of housing styles, from post-war bungalows to custom-built mansions.
Key Features:
Family-friendly, walkable community
Leafy, tree-lined streets
Mix of detached homes and low-rise condos
Access to shops, transit, and schools
Population of upper-middle class professionals
If you're looking for an established neighborhood with strong family appeal, Leaside has a lot to offer. Let Team Arora find you the perfect home in this sought-after pocket of Toronto.
3. Liberty Village
With its converted factories and modern condominiums, Liberty Village has a vibrant, urban feel that appeals to young professionals and creatives. This former industrial area now boasts loft-style condos, townhomes, art galleries, restaurants, and entertainment venues.
– Housing consists mainly of condos and townhouses, ranging from studios to multi-bedroom units.
– The neighborhood attracts young singles and couples working in fields like tech, design, and media.
– Amenities include bike trails, parks, restaurants, cafes, bars, and shopping.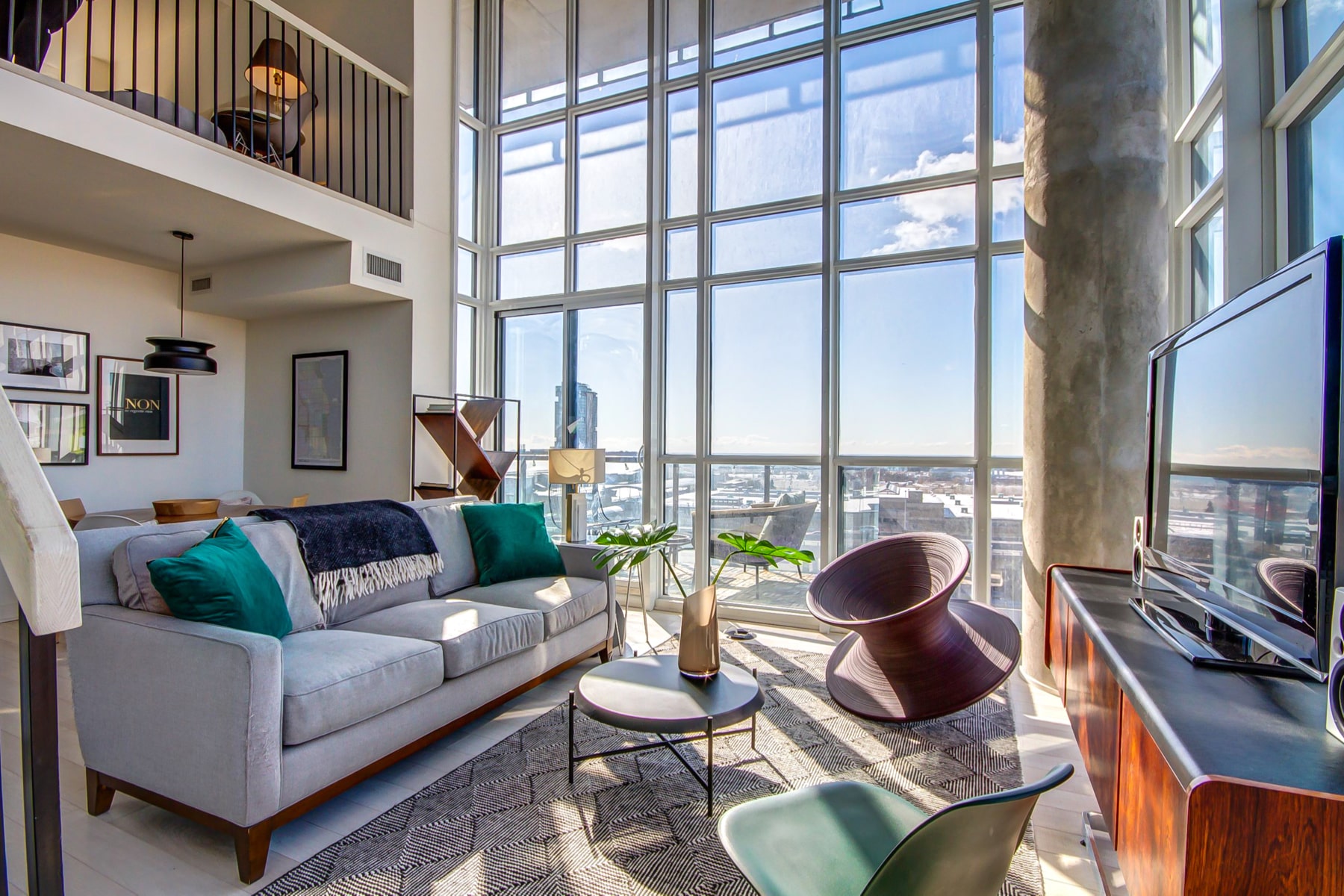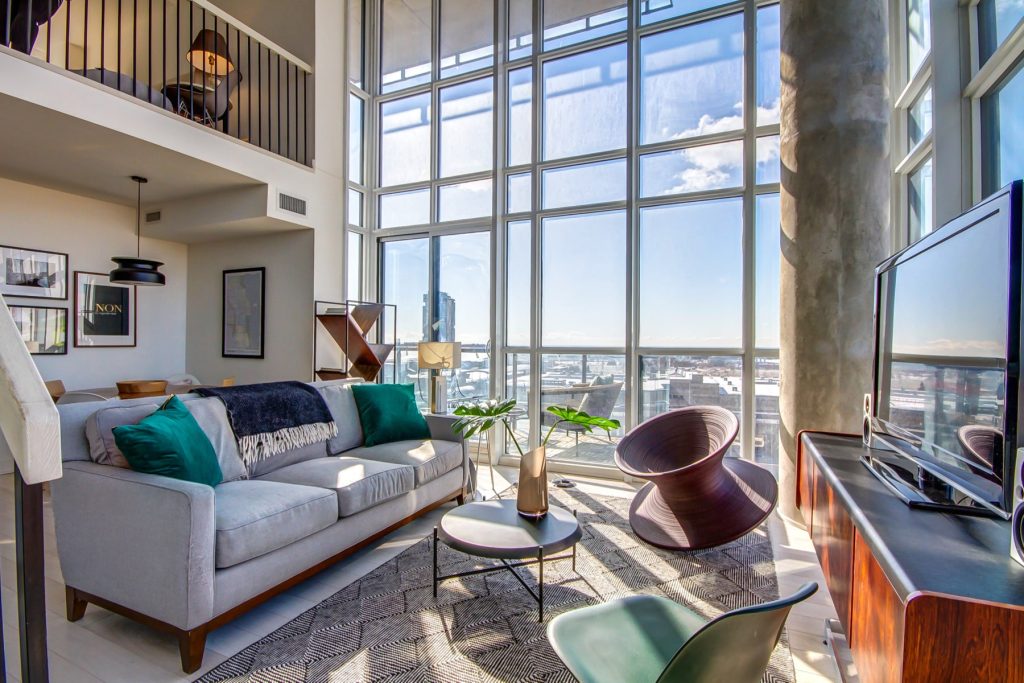 Liberty Village provides a dynamic live-work-play environment near the downtown core. It retains some of its gritty, industrial persona through conserved factories and warehouses, while incorporating sleek new condo towers.
Key Features:
– Vibrant, urban neighborhood with industrial roots
– Mainly condos and townhouses
– Trendy shops, eateries, galleries and entertainment
– Attracts young professionals
– Near downtown but lower cost
If you're seeking an exciting downtown-adjacent locale with urban energy and creative flair, explore the possibilities in Liberty Village. The Team Arora group can help you find the perfect spot.
4. Midtown
Anchored by the bustling Yonge-Eglinton intersection, Midtown combines big city convenience and diversity with a local village vibe. It appeals to a range of demographics from young professionals to families and retirees.
– Housing includes a mix of high-rise condominiums, low-rise apartments, and some detached homes.
– The neighborhood provides easy access to shops, restaurants, offices, parks and transit.
– Nearby Mount Pleasant Cemetery offers green space and walking trails away from the urban hustle.
With its central location, vibrant mix of amenities, and convenient transit hub, Midtown provides an urban yet livable environment. It contains pockets like Yonge and Davisville with more of a neighborhood feel.
Key Features:
– Busy, central neighborhood anchored by Yonge-Eglinton
– Diverse mix of housing types and residents
– Shops, restaurants, offices, parks and transit
– Lively but still livable atmosphere
– Range of housing prices
Midtown offers the energy and conveniences of downtown Toronto living without the highest cost. If you want an active neighborhood that has it all, consider making Midtown your new home base. Team Arora can help find the right fit.
5. Riverdale
With its leafy streets and charming residential feel, Riverdale appeals to those seeking a more small-town vibe in the big city. Its historic homes, indie cafes, and artistic flair attract a mix of young professionals, families, and creative types.
– Housing includes a mix of well-preserved Victorian and Edwardian homes along with low-rise condos and apartments.
– The neighborhood has a vibrant cultural scene with independent shops, restaurants, and art galleries.
– Riverdale Park and Riverdale Farm allow local access to nature and community events.
If you want neighborhood charm, character homes, arts and culture, Riverdale checks all the boxes. Let Team Arora help you find your perfect property in this charming east-end enclave.
6. Roncesvalles
Roncesvalles has a quaint European village ambience, with its lively Polish community, independent businesses, sidewalk cafes, and historic architecture. This west-end neighborhood provides amenities and entertainment while maintaining a cozy, small-town feel.
– Housing includes beautiful preserved Victorian homes and a mix of low and mid-rise condominiums.
– Roncesvalles Avenue is the lively commercial hub with shops, restaurants and access to transit.
– The area appeals to young professionals, families and empty nesters seeking quality of life.
If you want charm, walkability, and a peaceful yet vibrant community, Roncesvalles is a great option. Work with Team Arora to find your dream home in this charming pocket of west-end Toronto.
7. Rosedale
Situated north of the downtown core, Rosedale is one of Toronto's most exclusive and prestigious areas. Grand estate homes sit on sprawling properties, showcasing the neighborhood's affluence. Winding, tree-lined streets overlook parklands and ravines.
– Houses include majestic homes, large mansions, and luxury condominiums.
– The area offers high-end shopping and amenities befitting its wealthy residents.
– Proximity to prestigious private schools adds to its appeal for elite families.
If you seek luxury living and exclusivity just outside the downtown hustle, Rosedale sets the standard. Team Arora can help you navigate buying or selling in this elite enclave.
8. Scarborough
As a collection of diverse neighborhoods in Toronto's east end, Scarborough offers suburban appeal with urban conveniences. Its residential areas, plazas, and recreation centers appeal to families and multicultural communities.
– Housing includes mostly detached and semi-detached homes, along with apartment buildings.
– Retail plazas serve local shopping and dining needs for residents.
– The area provides easy highway access and transit into downtown Toronto.
Scarborough neighborhoods like Agincourt, Morningside, and Rouge provide housing options for families of varying incomes and backgrounds. Team Arora knows Scarborough and can match you with the right community.
9. St. Lawrence Market
Surrounding Toronto's iconic St. Lawrence Market, this downtown neighborhood blends old and new with its historic buildings and modern residences. The area provides an urban atmosphere with restaurants, entertainment, transit access and a multicultural vibe.
– Housing includes modern condominiums, rental apartments, and some townhomes.
– The neighborhood appeals to both young professionals and downsizing empty nesters.
– Proximity to the lake, parks, and Distillery District add recreational opportunities.
If you want to live alongside one of Toronto's most beloved institutions, look no further than St. Lawrence Market. With Team Arora's guidance, finding your perfect place in this unique locale will be a breeze.
10. Yorkville
Yorkville offers sophistication and luxury with its high-end shops, fine dining, and luxury residences. Located not far from the shopping mecca Bloor Street, it provides elite urban living at its finest.
– Housing consists primarily of luxurious condominium towers and townhomes.
– The neighborhood attracts affluent professionals who enjoy proximity to the finer things.
– Tree-lined streets and cozy cafes provide pockets of charm.
If you appreciate style, status and convenience in an exclusive downtown locale, Yorkville is tailor-made for you. Trust Team Arora to help you navigate buying or selling property in this prestigious neighborhood.