Are you ready for a big change? Moving to a new country is a thrilling adventure, and Canada is a popular choice for many. With its diverse culture and endless opportunities, it's no wonder why so many people choose to call it home. And if you're looking for a city that truly embraces diversity, Brampton, Ontario might just be the perfect spot for you. 
But before you pack your bags and head north, it's important to do your research. After all, the city you choose will have a huge impact on your quality of life and financial success in Canada. That's where Prepare for Canada comes in. We can provide you with all the information you need to make an informed decision about living in Brampton. From the housing market to the local economy and career opportunities, we've got you covered. So what are you waiting for? Let's start planning your new life in Canada today! 
Here are some key takeaways:
Moving to a new country is an exciting adventure

Brampton, Ontario is a diverse and welcoming city

Research is important to ensure financial success and quality of life in Canada

Prepare for Canada can provide helpful information about living in Brampton
About Brampton, Ontario
Brampton, Ontario: A Vibrant and Multicultural Hub
Are you ready to explore one of Canada's most exciting cities? Look no further than Brampton, Ontario! This thriving metropolis is a melting pot of cultures, with a diverse population that has made it their home. With its rapid growth, Brampton is quickly becoming a hot spot for both residents and visitors alike.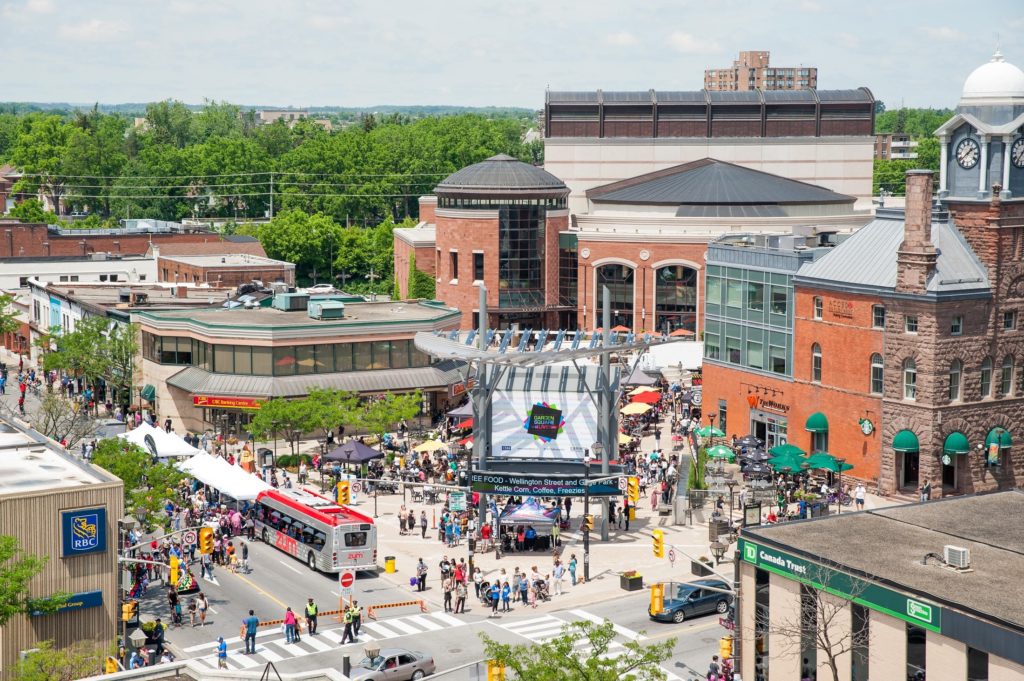 Located in the Regional Municipality of Peel, which includes the City of Mississauga and Town of Caledon, Brampton is part of the Greater Toronto Area (GTA). And get this – it's only a mere 40 km away from the bustling City of Toronto! 
But Brampton is more than just its location. It boasts a vibrant arts and culture scene, with numerous festivals and events throughout the year. From the annual Carabram festival celebrating the city's diversity to the popular Brampton Farmers' Market, there's always something exciting happening in this city.
So what are you waiting for? Come and experience the energy of Brampton, Ontario for yourself!
Peel Region includes the City of Mississauga, City of Brampton, and Town of Caledon
How Many People Live in Brampton, Ontario?
Discover the fascinating history of Brampton, a city that was once inhabited by indigenous peoples and incorporated as a village in 1853. Did you know that it was named after the town of Brampton in England? Fast forward to 2021 and Brampton has become one of the most diverse cities in all of Canada, boasting a population of 648,100 people. 
But wait, there's more! Brampton is not only the fourth most populated city in Ontario and the ninth-largest in Canada, but it's also the youngest community in the GTA. In fact, over 300,000 residents, which is more than half of the city's population, were born outside of Canada. This means that Brampton has the fourth-largest visible minority population in the country, making it a vibrant and multicultural city that celebrates diversity.
How to Find a Job & Build a Career in Brampton
Brampton's Local Economy
Brampton: The Ultimate Hub for Businesses and Individuals!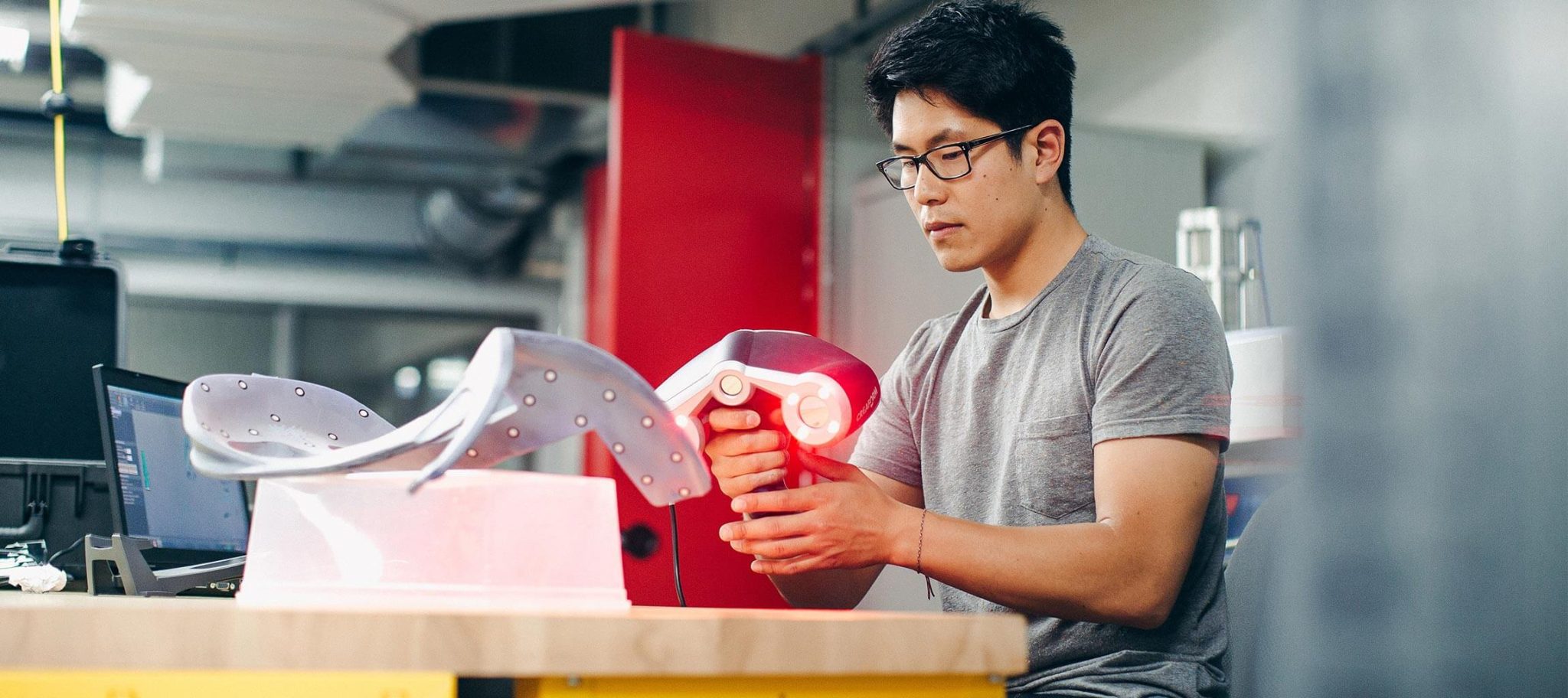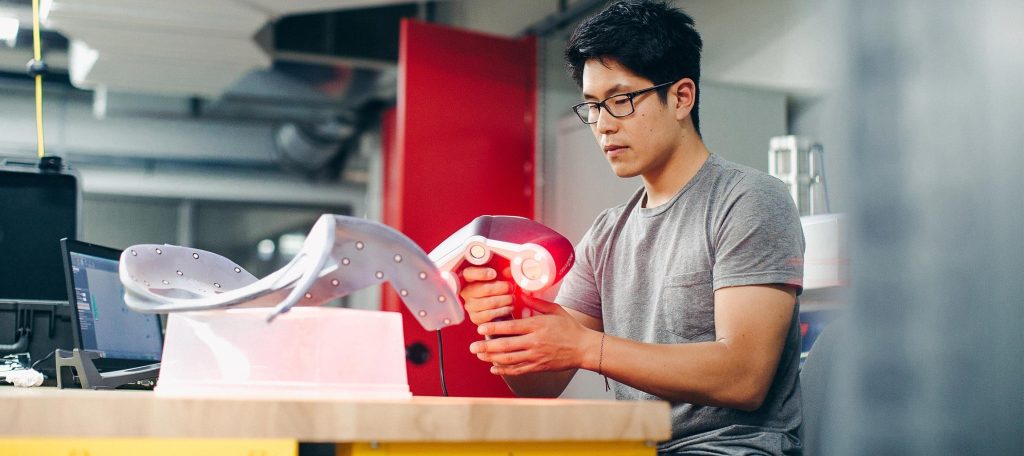 Looking for a location that's perfect for your business? Look no further than Brampton! With its close proximity to Pearson International Airport and major highways, it's no wonder that many people and businesses are flocking to this vibrant city. Brampton is home to numerous corporate head offices, warehouses, manufacturing facilities, and factories, making it a prime location along the supply chain in the province.
But that's not all! Brampton's corporate tax structure is also a huge draw for businesses looking to set up shop in the area. With high growth expected until 2041, Brampton is poised to become the ultimate hub for businesses and individuals alike. Don't miss out on all the exciting opportunities that this amazing city has to offer!
The top industries in Brampton are:
Advanced manufacturing

Supply chain and logistics

Information and communication technologies

Innovation and technology

Food and beverage

Health and life sciences

Business services.
Major Employers in Brampton
Discover the bustling city of Brampton, where opportunities abound with major employers across a diverse range of industries. With over 100 Biotech firms calling it home, Brampton is a hub of innovation and progress. Situated in the heart of the Toronto-Waterloo Innovation Corridor, the second largest tech cluster in North America outside of Silicon Valley, Brampton is the place to be for those seeking a career in tech. Ready to explore the top employers in the region? Check out our list below! 
Top Employers in Brampton:
Amazon

Magna

Dynacare

BMP Metals

Coca-Cola Bottling Ltd.

Loblaw Companies Ltd.

Maple Lodge Farms Ltd.

CN Rail

Rogers Communications

Paramount Fine Foods.
Rogers Vice President, Human Resources discusses their IT hub located in Brampton
Career Pathways in Brampton
Brampton's Innovation District: Where Talent, Investors, and Entrepreneurs Unite!
Are you looking for the next big thing in your career? Look no further than Brampton's Innovation District! This dynamic ecosystem is designed to bring together the best and brightest in talent, educators, investors, and entrepreneurs with high-growth organizations. And that's not all – Brampton is also making strategic developments to further strengthen its labour force in key industries such as manufacturing, construction, food & beverage, healthcare, life science, logistics, and information technology. With such a diverse range of opportunities, the sky's the limit for your career in Brampton's Innovation District. So what are you waiting for? Join the innovation revolution today!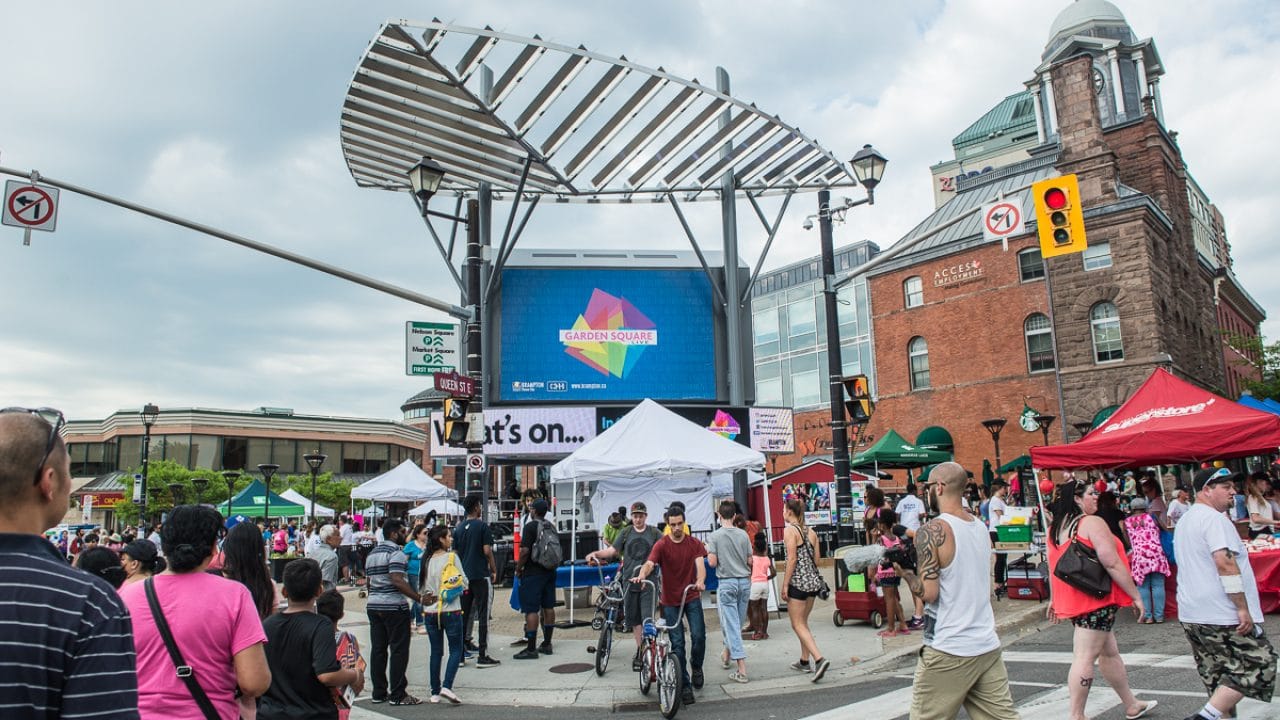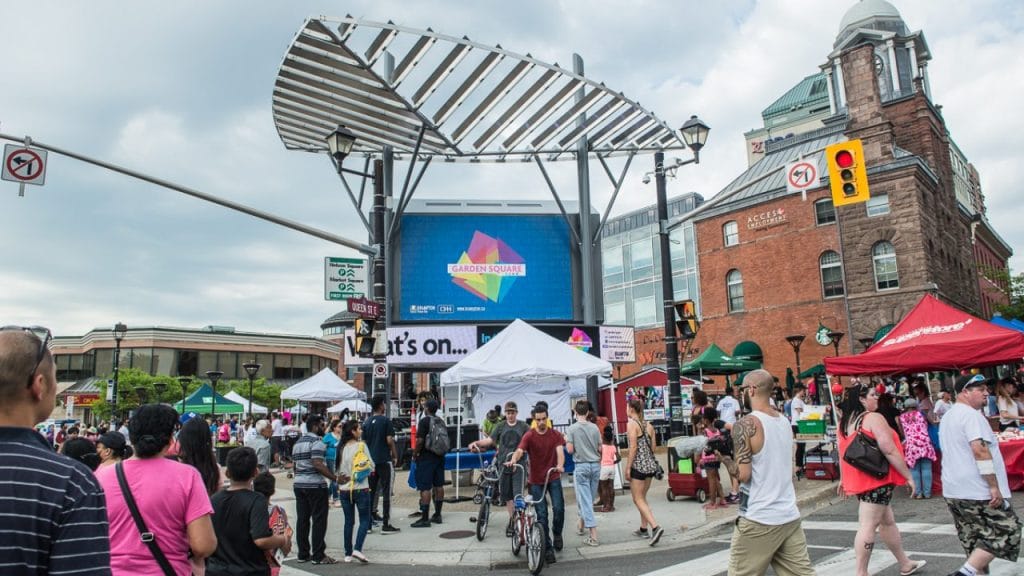 Some key points to highlight:
Brampton's Innovation District is a dynamic ecosystem connecting talent, educators, investors, and entrepreneurs with high-growth organizations

Brampton is making strategic developments to strengthen its labour force in key industries such as manufacturing, construction, food & beverage, healthcare, life science, logistics, and information technology

There are diverse opportunities available for career growth in Brampton's Innovation District
The Brampton Housing Market
Exciting housing opportunities await newcomers in Brampton!
With its continuous growth and expansion, Brampton has a lot to offer in terms of diverse housing options.

From stunning detached homes to chic condos and cozy townhouses, you're sure to find your dream home in one of the city's vibrant neighborhoods.

If you're not quite ready to buy, don't worry! Many newcomers opt to rent or stay in short-term accommodations before making the big purchase.

Don't miss out on the chance to experience the best of Brampton's housing scene!
Looking over a Brampton Neighbourhood at Mississauga Rd and Queen St. West
Is Housing Expensive in Brampton, Ontario?
Looking for a new place to call home? Look no further than Brampton! While housing prices are on the rise across the province, Brampton remains one of the most affordable options in the Greater Toronto Area. And with a variety of neighbourhoods to choose from, you can find the perfect spot to suit your budget and lifestyle. Here's a breakdown of some of the hottest (and most affordable) neighbourhoods in town: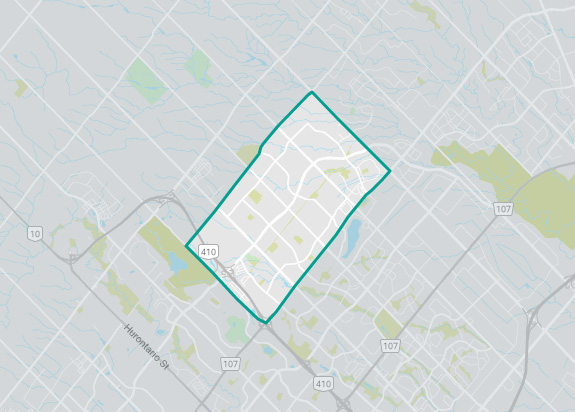 Expensive Neighbourhoods:
Toronto Gore: This neighbourhood boasts some of the most luxurious homes in Brampton, but be prepared to pay top dollar for the privilege.

Highway 427: With easy access to major highways and public transit, this neighbourhood is a commuter's dream – but it comes with a hefty price tag.

Huttonville: Nestled in the heart of Brampton's countryside, Huttonville offers a peaceful retreat from the hustle and bustle of city life – but you'll have to shell out some serious cash to live here.

Vales of Castlemore: This upscale neighbourhood is known for its sprawling estates and gorgeous green spaces – but it's definitely not for the faint of wallet.

Brampton West: If you're looking for a trendy, up-and-coming neighbourhood with plenty of amenities, Brampton West might be just the ticket – but be prepared to pay a premium for the privilege.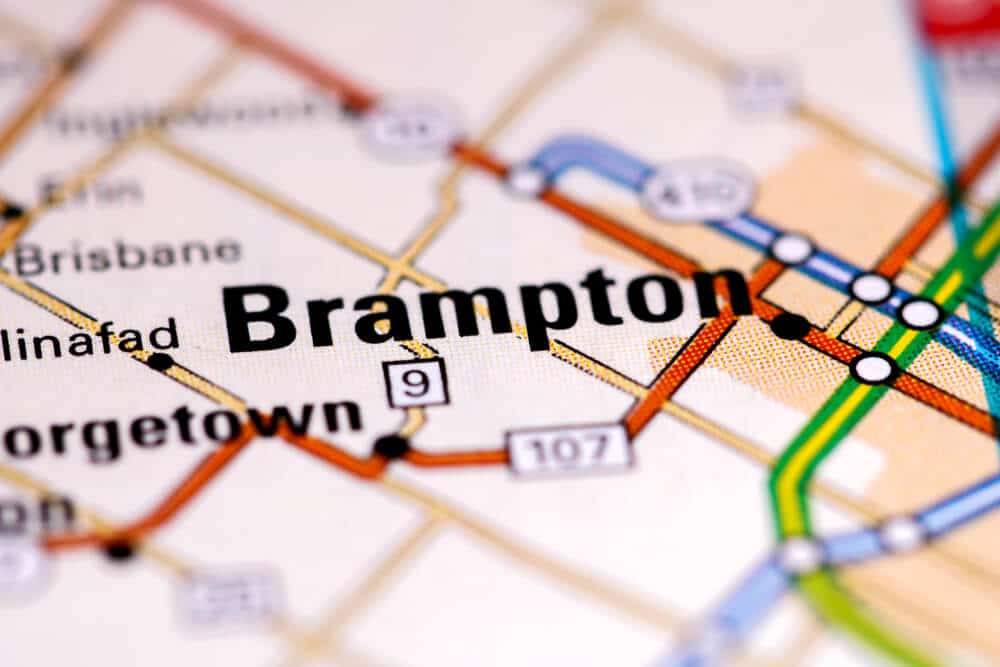 Affordable Neighbourhoods:
Bramalea: This well-established neighbourhood offers a variety of housing options at affordable prices, making it a popular choice for first-time buyers and young families.

Sandringham-Wellington: With a mix of townhouses, semi-detached homes, and detached houses, this neighbourhood has something for everyone – and at prices that won't break the bank.

Heart Lake: Located in the north end of Brampton, this neighbourhood offers easy access to parks, trails, and other outdoor activities – all at prices that are hard to beat.
So whether you're a first-time buyer or a seasoned homeowner, Brampton has something to offer everyone. Come see for yourself why this vibrant city is one of the hottest real estate markets in the GTA!
Finding a Place to Rent in Brampton 
Looking for a place to rent in Brampton? Get ready to spend some serious cash! This city is notorious for its high rental prices, with most units going for a minimum of $1500 per month. And if you're looking for something fancy, be prepared to fork over upwards of $3000 per month. 
But don't let the price tag scare you off just yet. With Rentals for Newcomers, you can easily browse available rental units in Brampton and stay up-to-date on current rental prices. 
Just remember, if you do decide to rent an apartment, don't forget about renter's insurance. While your property owner's insurance may cover damages to the building, it won't protect your personal belongings or finances. Stay safe and secure with renters' insurance. 
Ready to take the plunge and rent in Brampton? Check out Renting in Canada: What Newcomers Need to Know for everything you need to know about renting a home in this great country. 
Some key points to remember:
Brampton is known for its high rental prices

Rentals for Newcomers can help you find available units and stay updated on prices

Renter's insurance is a must-have for protecting your belongings and finances

Renting in Canada: What Newcomers Need to Know is a great resource for anyone looking to rent a home in this country.
Buying a Home in Brampton 
Looking to buy a home in Brampton? Brace yourself for some serious sticker shock! The past year has seen prices skyrocket by up to 40%, leaving the average house price sitting pretty at over $1.3 million. And it's not just detached homes that are feeling the heat – townhomes and condos have also seen price hikes of 30-40%. In fact, the average cost for a condo is now a whopping $644,000, while a 2-bedroom townhouse will set you back an eye-watering $863,000. But don't let that scare you off – with the right tips and tricks, even first-time home buyers can navigate the competitive Brampton market. Check out our guide for newcomers and start your home-buying journey today!
Brampton neighbourhood on a fall day.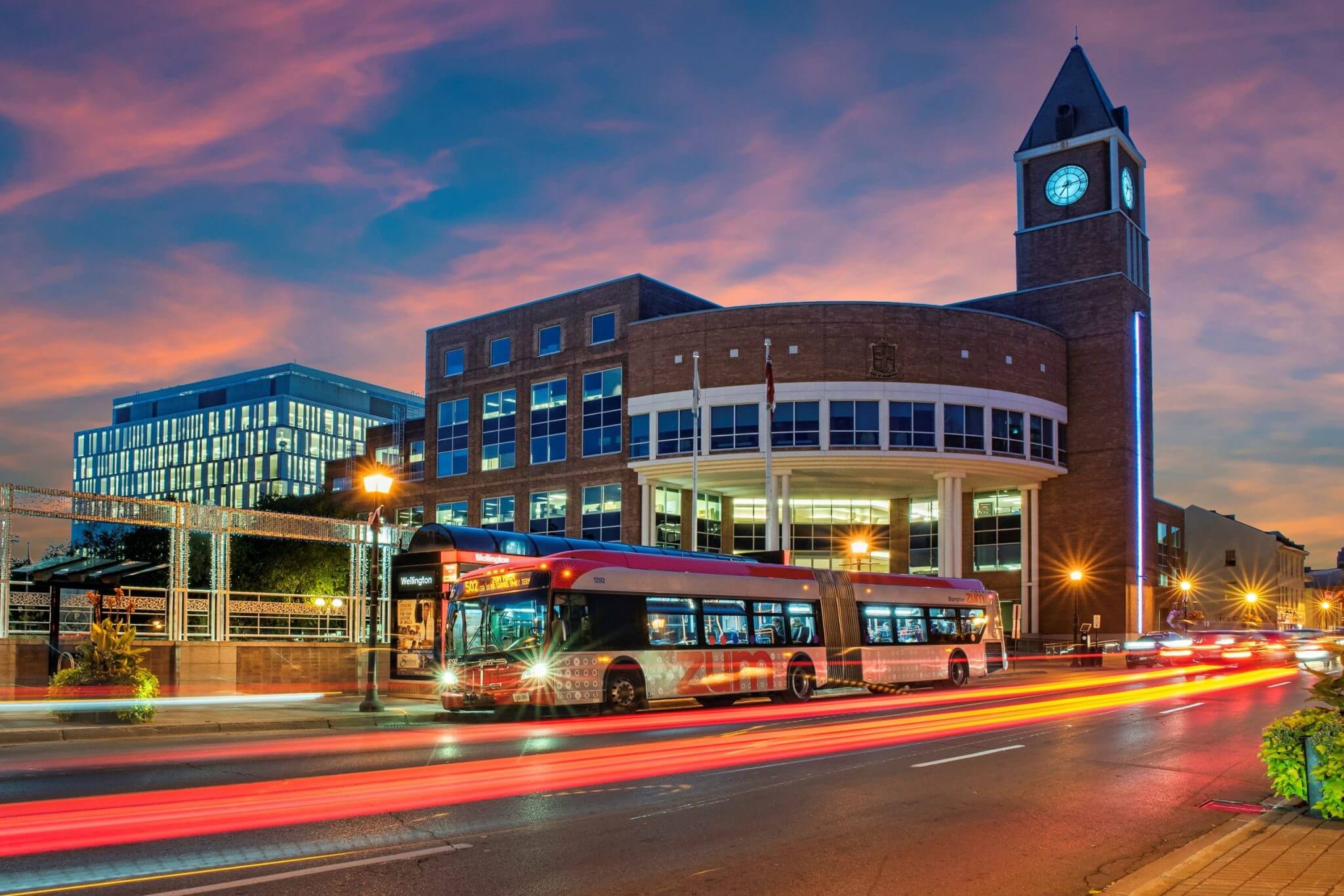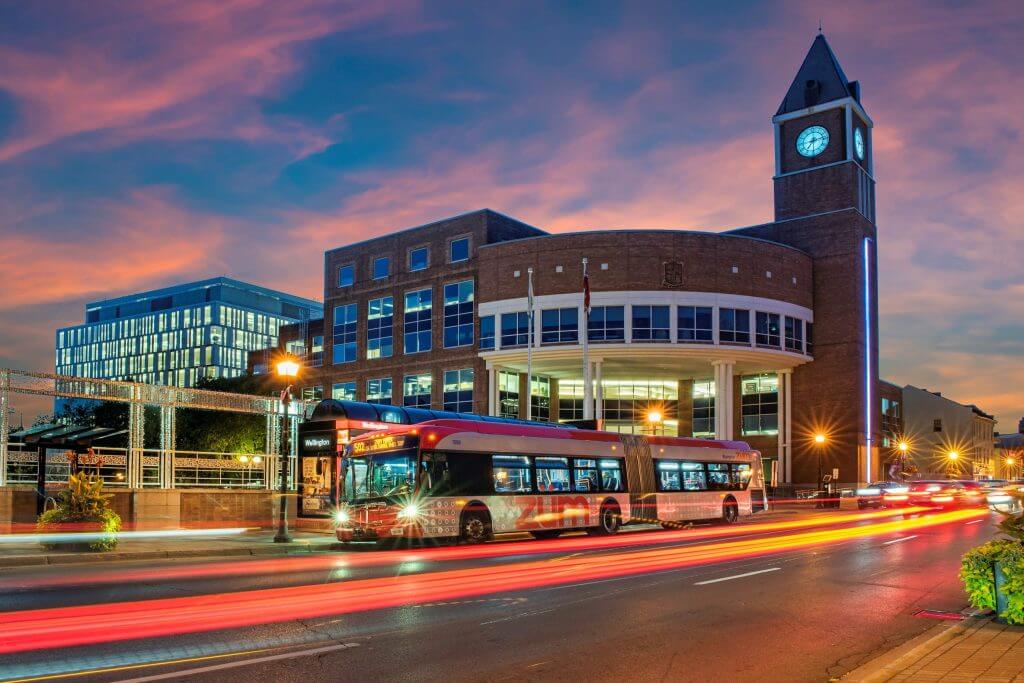 Driving & Public Transit in Brampton
Driving in Brampton, Ontario
Explore the exciting world of Brampton's highways! The city is a hub of major routes, with Highway 410 slicing right through the middle. But that's not all – buckle up for a wild ride on the 401, Highway 10, Highway 7, and even the toll road, Highway 407 ETR. 
But beware, Brampton is infamous for sky-high auto insurance rates due to its accident-prone roads. Don't let your driving record crash and burn – drive safely and keep it clean to save some serious cash on insurance.